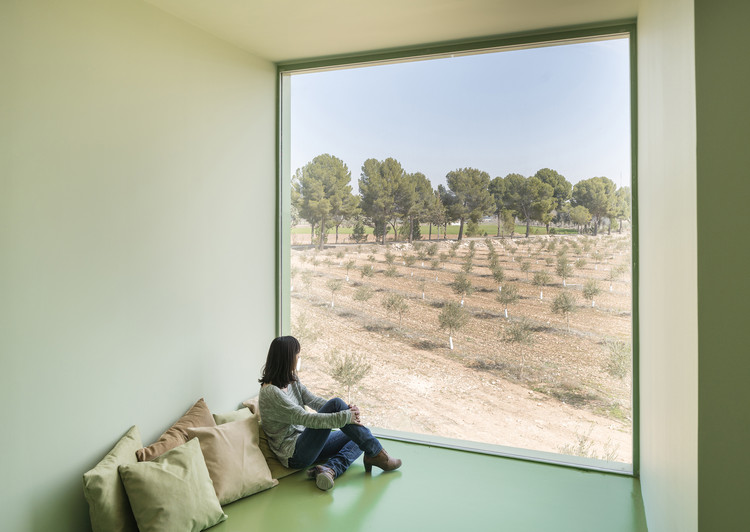 This is a place to be. Soon, you will be able to mix meditation and olive oil …
This hotel is not yet open but its design is already stunning.
The Rural Hotel in Ciudad Real promises to be quite an experience. Settled in an olive oil production farm, it aims at creating a new sensation to guests by mixing traditional organic farming and voluntarely streamlined stay environment. Worth a try at its opening.
C'est un endroit qui n'est pas encore ouvert au public.
L'hôtel Rural de Ciudad Real en Espagne, promet d'être une expérience différente. Construit dans une ferme de production d'huile d'olive, il vise à créer une nouvelle sensation pour les visiteurs en mélangeant l'agriculture biologique traditionnelle et un environnement de séjour très épuré. Cela méritera un essai lors de son ouverture.
Place/ Rural Hotel Complex, Ciudad Real, Spain
Architect(e)/ ideo arquitectura
Photography/ Imagen Subliminal
Information/ archdaily